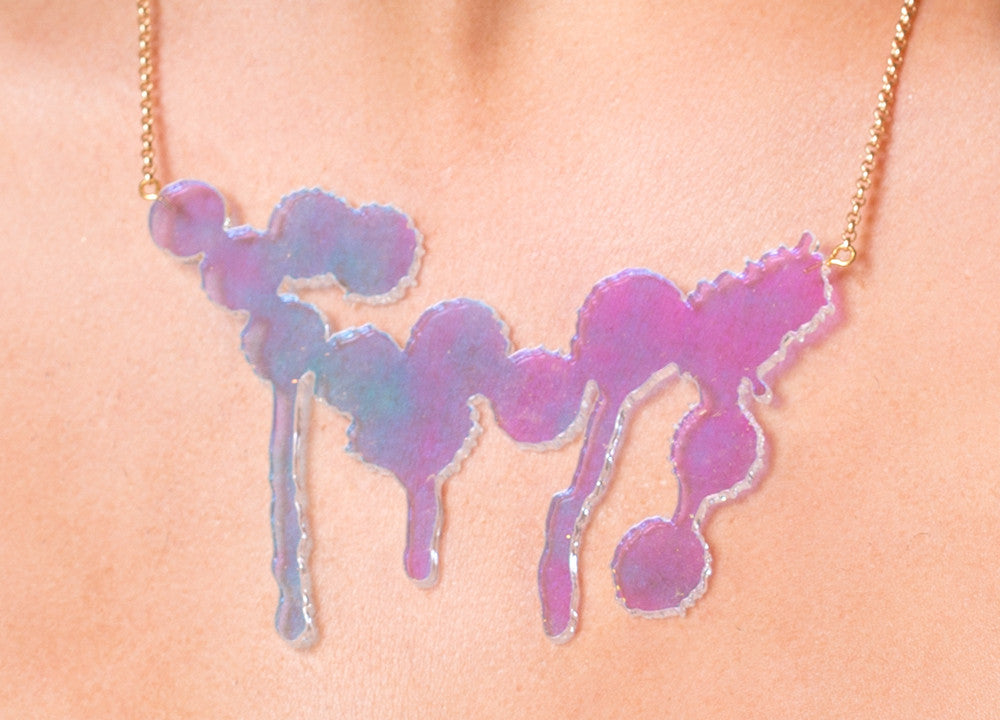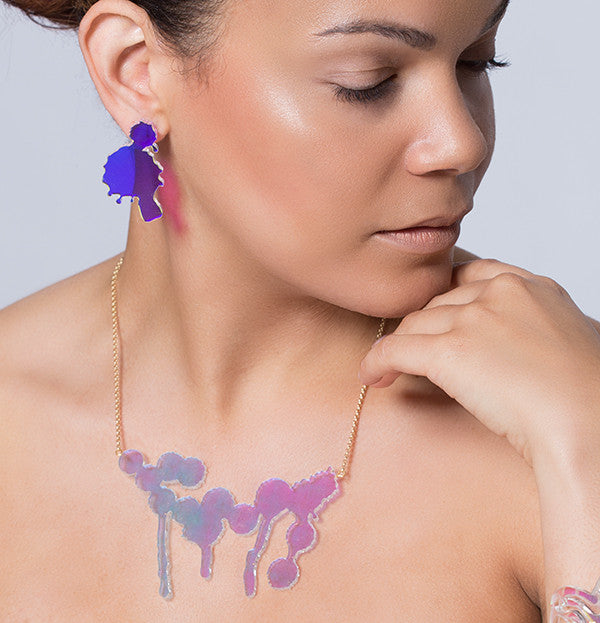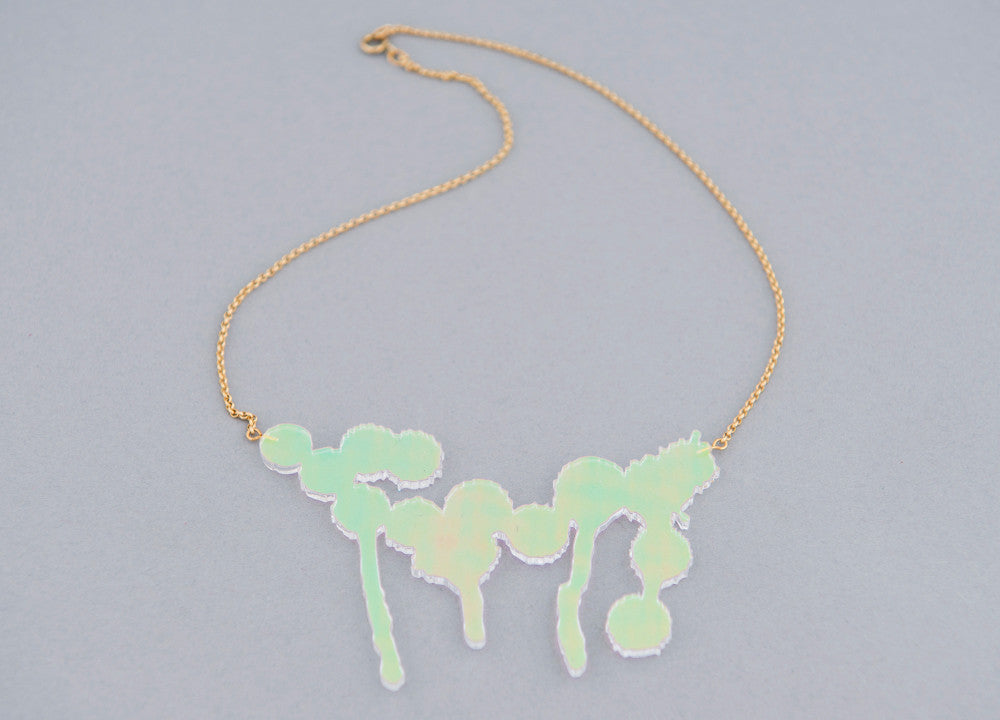 Splatter Necklace Iridescent
Illuminating plexiglass, with one sided mirror effect and multi color reflections. Depending on the angle and light it could seem clear or rainbow-colored, with many in between colors, a definite eye catcher wherever you go.
Gold metal chain. 

Approximate dimensions:  16" necklace with 2" extension.

All products are hand made and have slight variations.
*Please note that plexiglass material is quite brittle and can be damaged with pressure or force. 
Recently Viewed